A customer experience centre for New Normal meeting spaces
The way we meet has changed so must our meeting rooms.
Our work world has gone through a seismic change and today we live in a new normal. We have embraced the new hybrid work culture where the workforce is distributed between offices, homes or cafes. With extensive use of video conferencing platforms like Microsoft Teams, the meeting rooms have to bring in remote participants through technology and  ensure equity for both online and onsite participants.
We provide choices of inclusive collaboration spaces where  participants both onsite and remote, gets a highly personalized experience.
Hybrid Meeting Room Sizes
Choose and customize from a wide range of hybrid workspace environments.
Explore the Experience Centre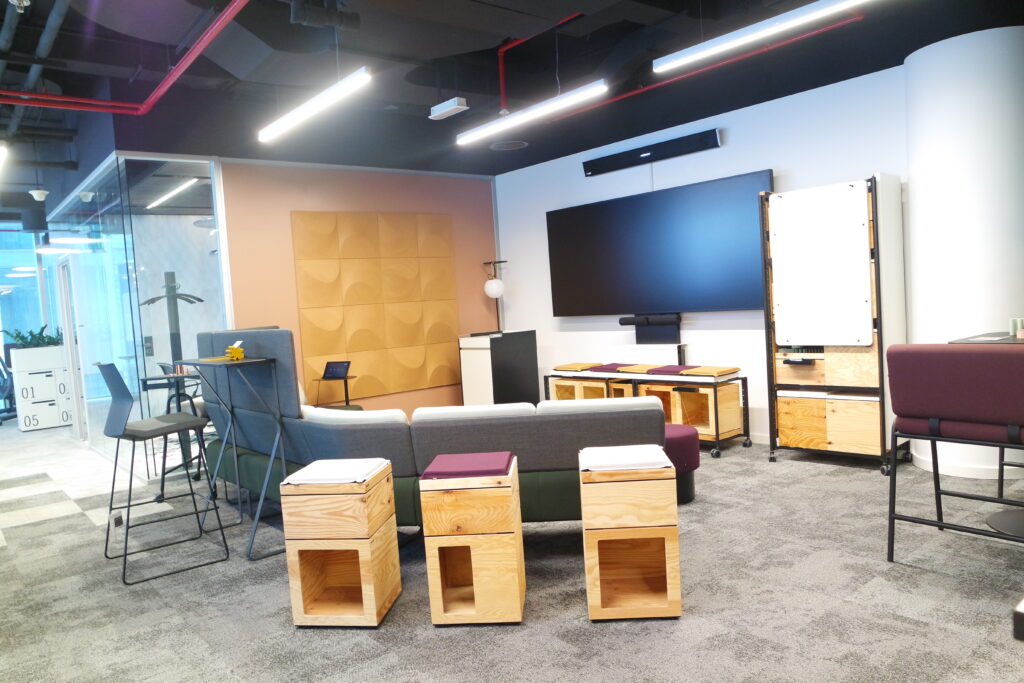 Explore Inspirations Across The World
Inspiring to establish transformative changes in Hybrid Meeting Rooms.
Imagining, Researching, Designing, and Establishing New Normal MEETING ROOMS
Dubai
Poland
France
London
Bengaluru
Germany
Austria
Dubai
Poland
France
London
Bengaluru
Germany
Austria